James River: Coal Ash Storage Sites
Google mapping technology can function as vital tools for mapping out conservation efforts. Satellite imagery in Google Maps can be used to reveal environmental destruction, and to help viewers conceptualize the potential impacts of pollution. In this "Google Satellite Documentary," a map provided by the James River Association is used to capture imagery of Coal Ash Storage Sites along the James River. Virginia may permit Dominion Energy to release coal ash waste products into the river.
"Moving to dismantle former President Barack Obama's legacy on the environment and other issues, House Republicans approved a measure Wednesday that scuttles a regulation aimed at preventing coal mining debris from being dumped into nearby streams."

"Rep. John Yarmuth, D-Ky., displayed a bottle of brownish water he said came from a constituent's well near a surface coal mine. He challenged lawmakers to drink from it and said the stream rule was one of the only safety measures protecting people in coal country."

(TIME, Politics, Feb. 1, 2017)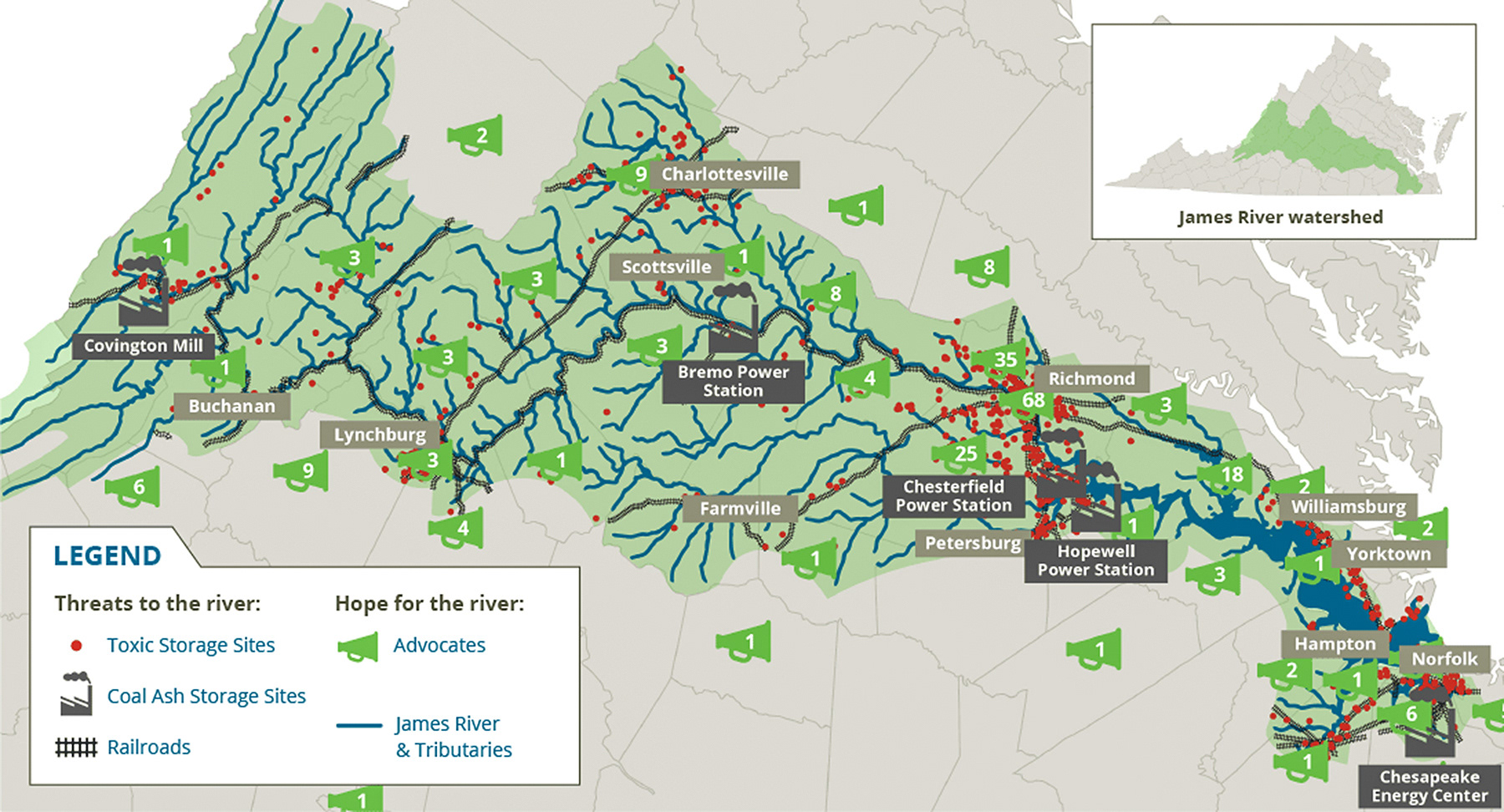 "Power generating utilities in the James River watershed have coal ash ponds capable of holding five billion gallons of coal ash. These are unlined earthen ponds, and they are leaking arsenic, lead and chromium among other toxins. Monitoring data collected by James River Association suggests that coal ash ponds at Chesterfield Power Station have been leaking for some time, with arsenic levels in soil measured at 400 times the level considered safe, according to EPA risk assessment criteria.
Virginia's current solid waste permit procedure will allow these ponds to receive closure permits before contamination problems are fully investigated and addressed.  This process would allow power generating companies to begin spending money on hastily developed "closure" plans that may not work, wasting money and wasting time, while these toxins continue to pollute our waters."  

(ACT NOW – Protect Our Waters from Coal Ash Toxins, James River Association)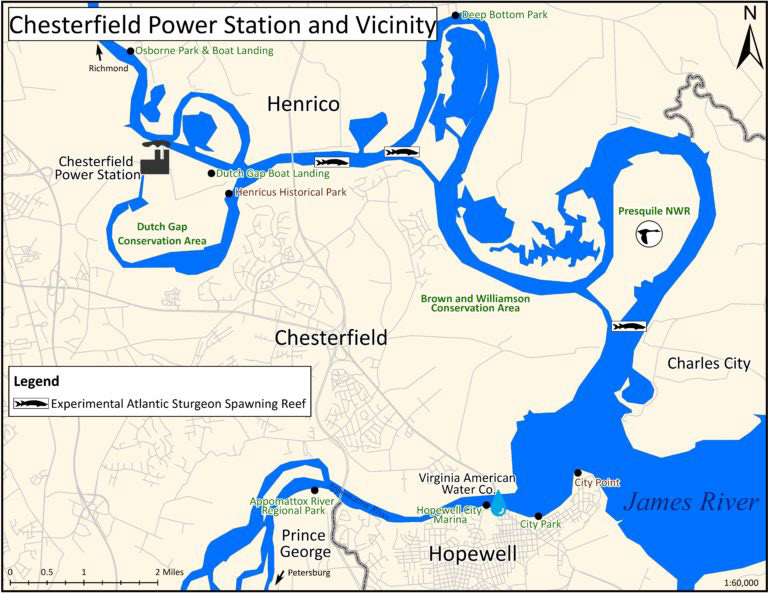 On January 14, 2016, the State Water Control Board approved the permit to release 356 million gallons of wastewater from coal ash ponds at the Dominion Bremo Power Station into the James River. The permit limits set by the Virginia Department of Environmental Quality are as much as fifteen times higher than for toxic metals than those proposed for dewatering coal ash ponds in neighboring states.The permit also includes the use of a mixing zone within the James River to meet the state's water quality standards. During the public comment period on the draft permit, the James River Association joined with hundreds of citizens from across the watershed to voice concerns about the permit, and addressed the Board directly during the hearing.
"The James River Association is deeply disappointed by the permit approval without additional protections for the James River," said Bill Street, CEO for the James River Association. "We believe our James River deserves the same level of protections as other waters from the toxic pollution contained in coal ash."
Downstream of historic Bremo Bluff, river users frequently fish, paddle, tube and swim. During parts of the year, the hot water discharge from the power plant attracts fish and anglers to the very part of the river that will be receiving the coal ash discharge. Freshwater mussels, including threatened and endangered species, also inhabit the river nearby, and the mussel larvae likely pass through the discharge area. Mussels provide important filtering for the river much as oysters do for the Chesapeake Bay, and have already suffered damage from Bremo's historic and continuing thermal pollution.
"The approved permit falls short of protecting the health of the James River. We are considering all options for possible next steps including an appeal of the permit," said Street. 

(James River Association: Bremo Permit Approval Press Statement,
Approved Permit to Dewater Coal Ash PondsPoses Threat to the James River)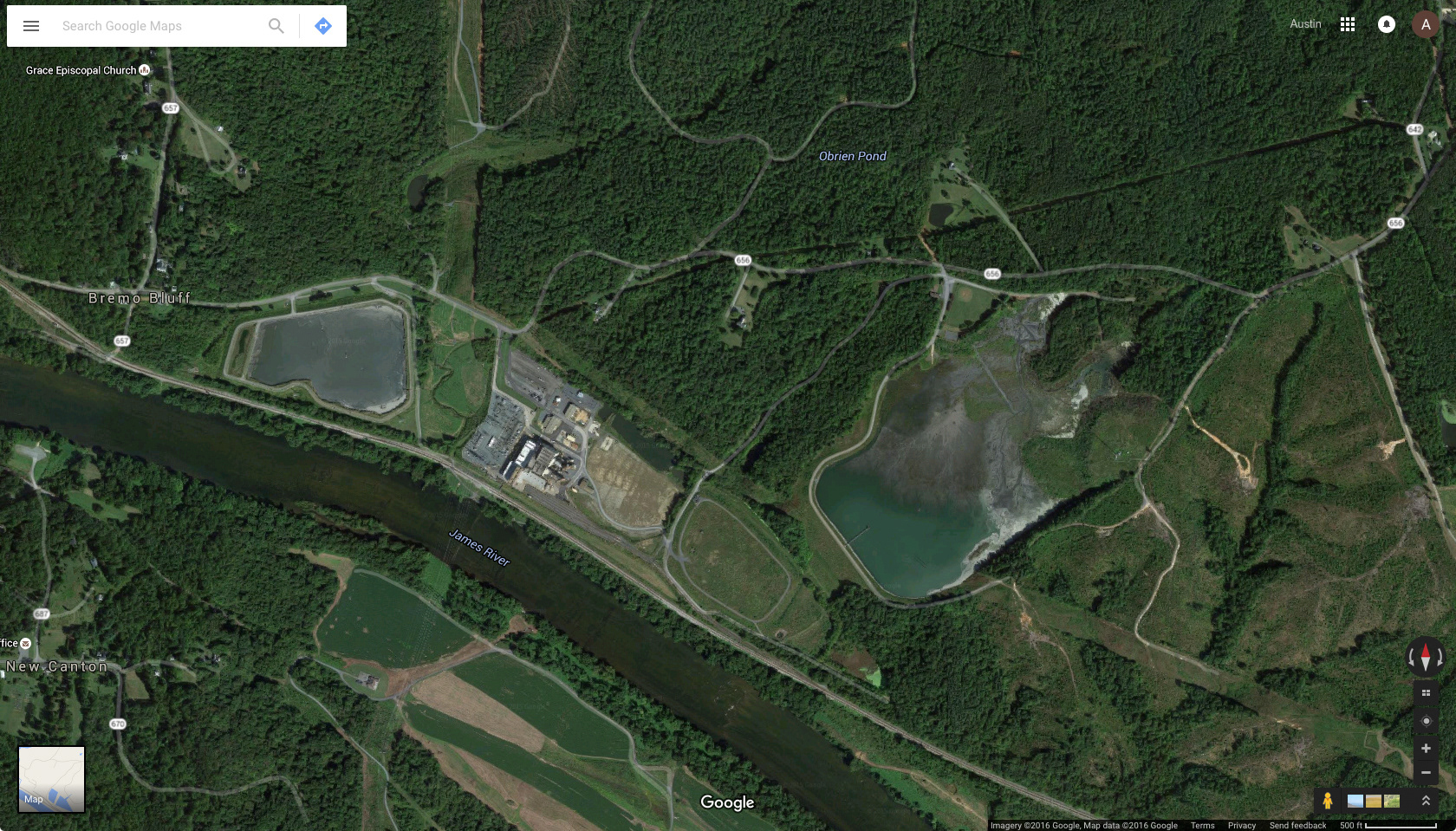 Bremo Power Station Overview, Bremo Bluff, Virginia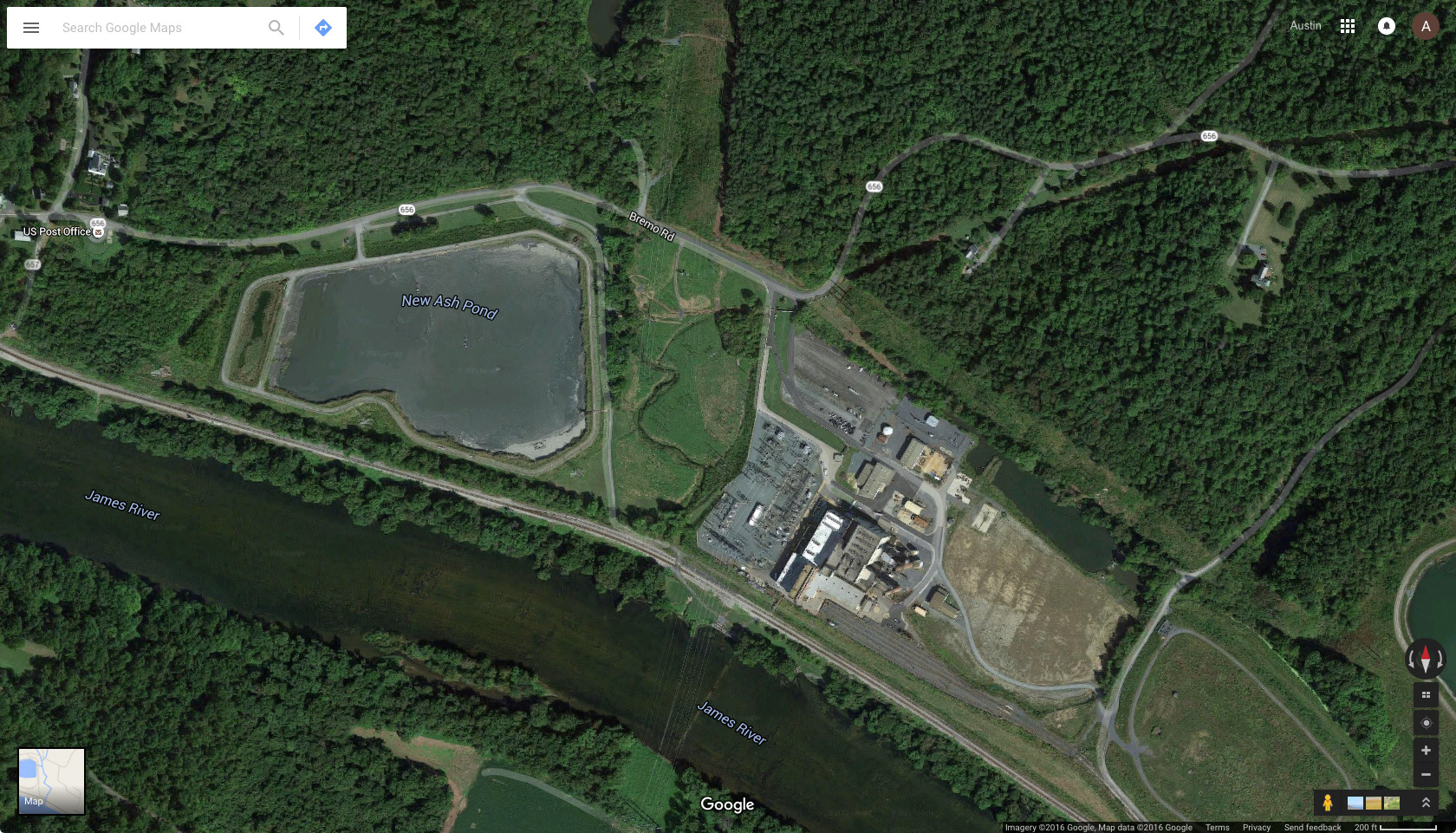 Bremo Power Station & "New Ash Pond", Bremo Bluff, Virginia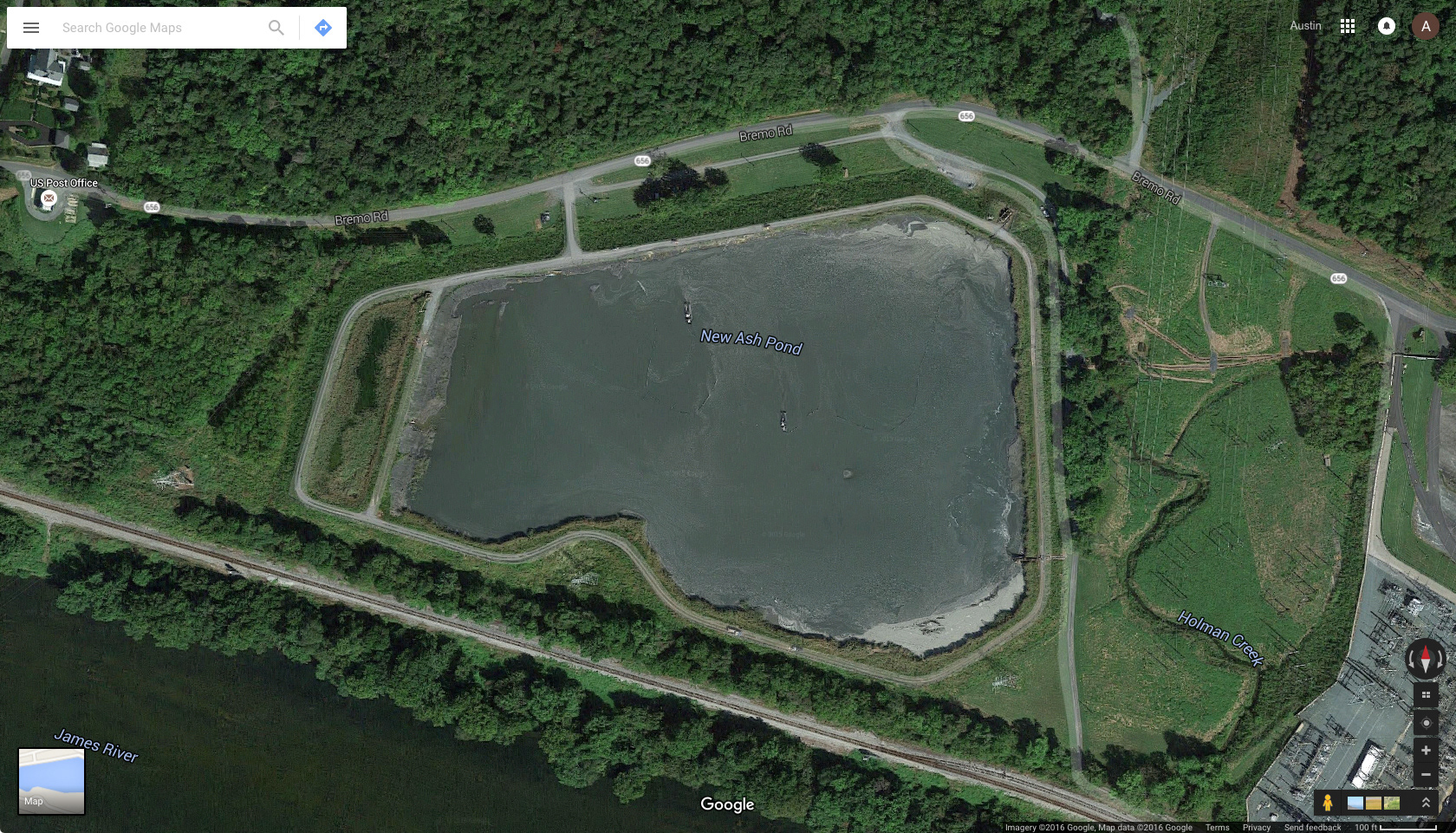 "New Ash Pond" Coal Ash Storage, Bremo Bluff, Virginia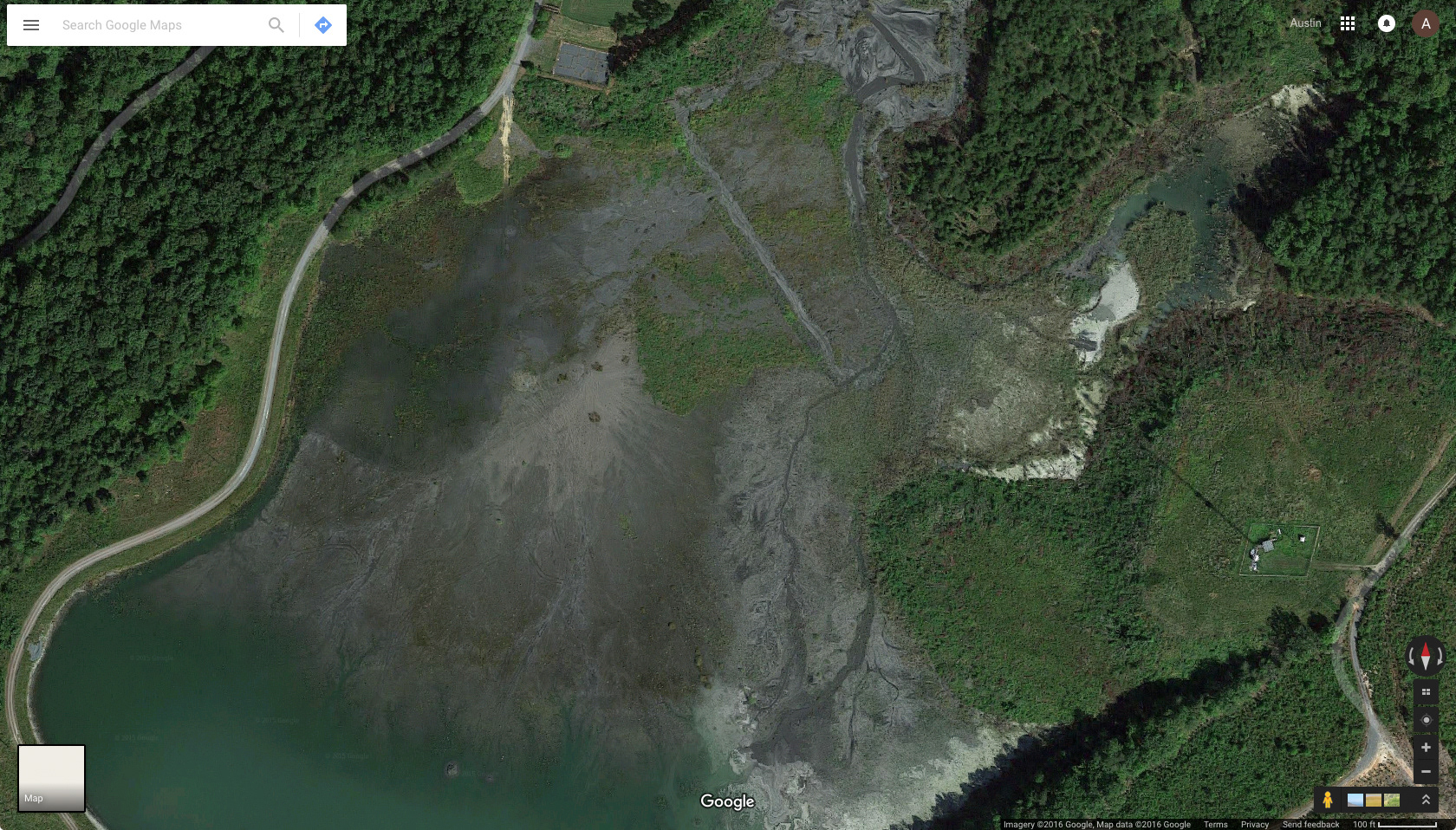 Coal Ash Storage, Bremo Bluff, Virginia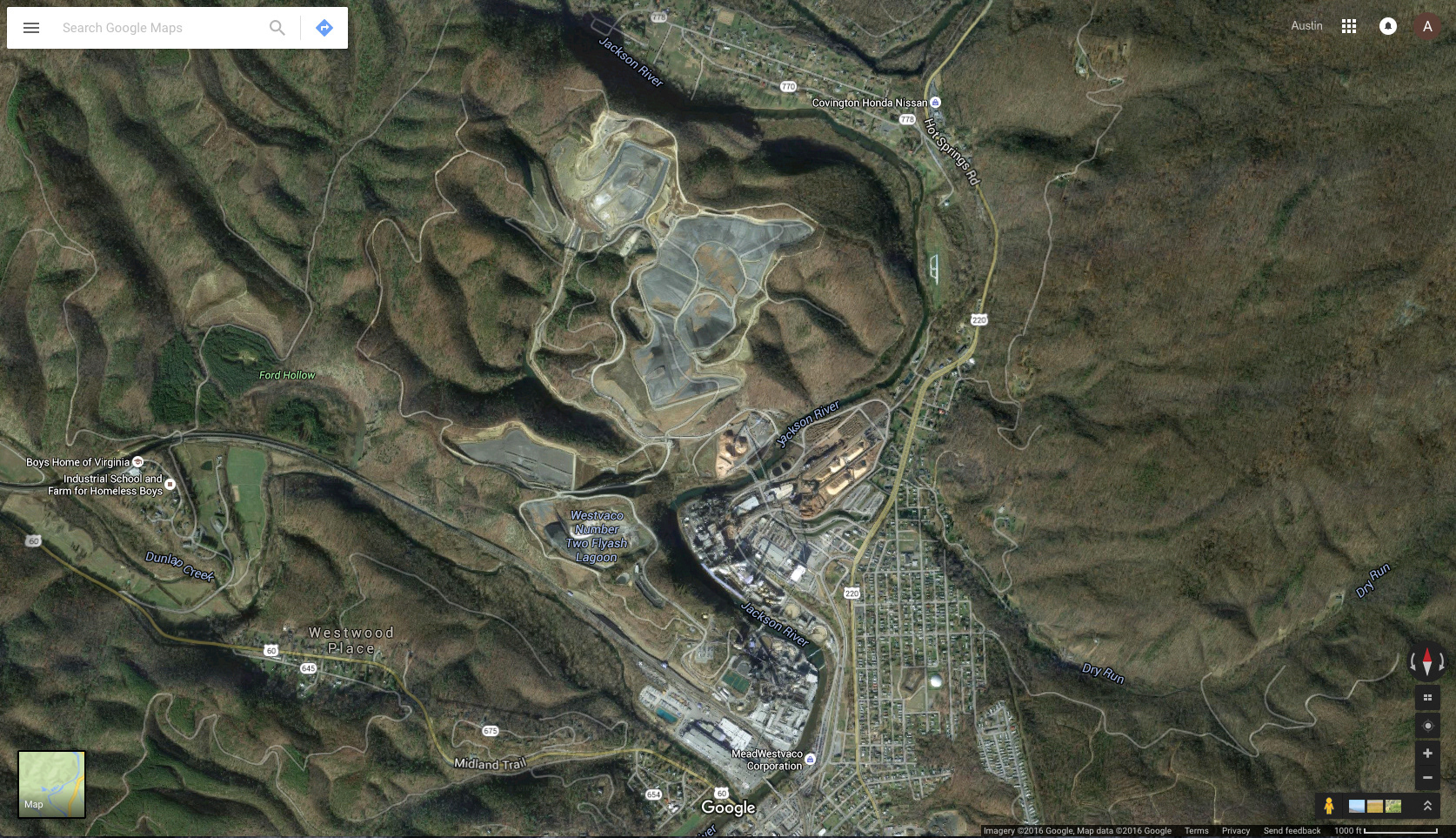 Covington Mill Overview, Covington, Virginia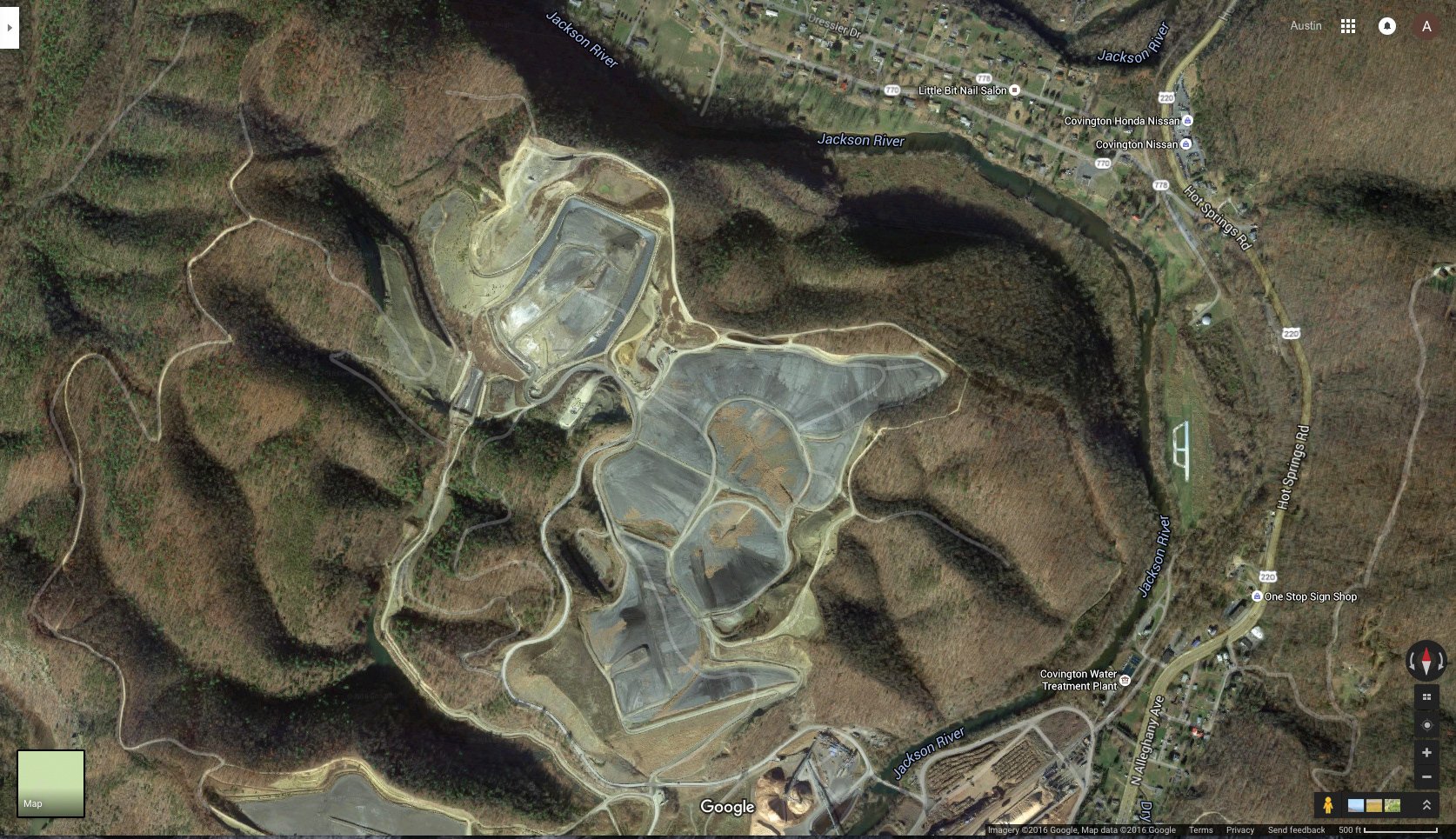 Coal Ash Storage, Covington, Virginia
​​​​​​​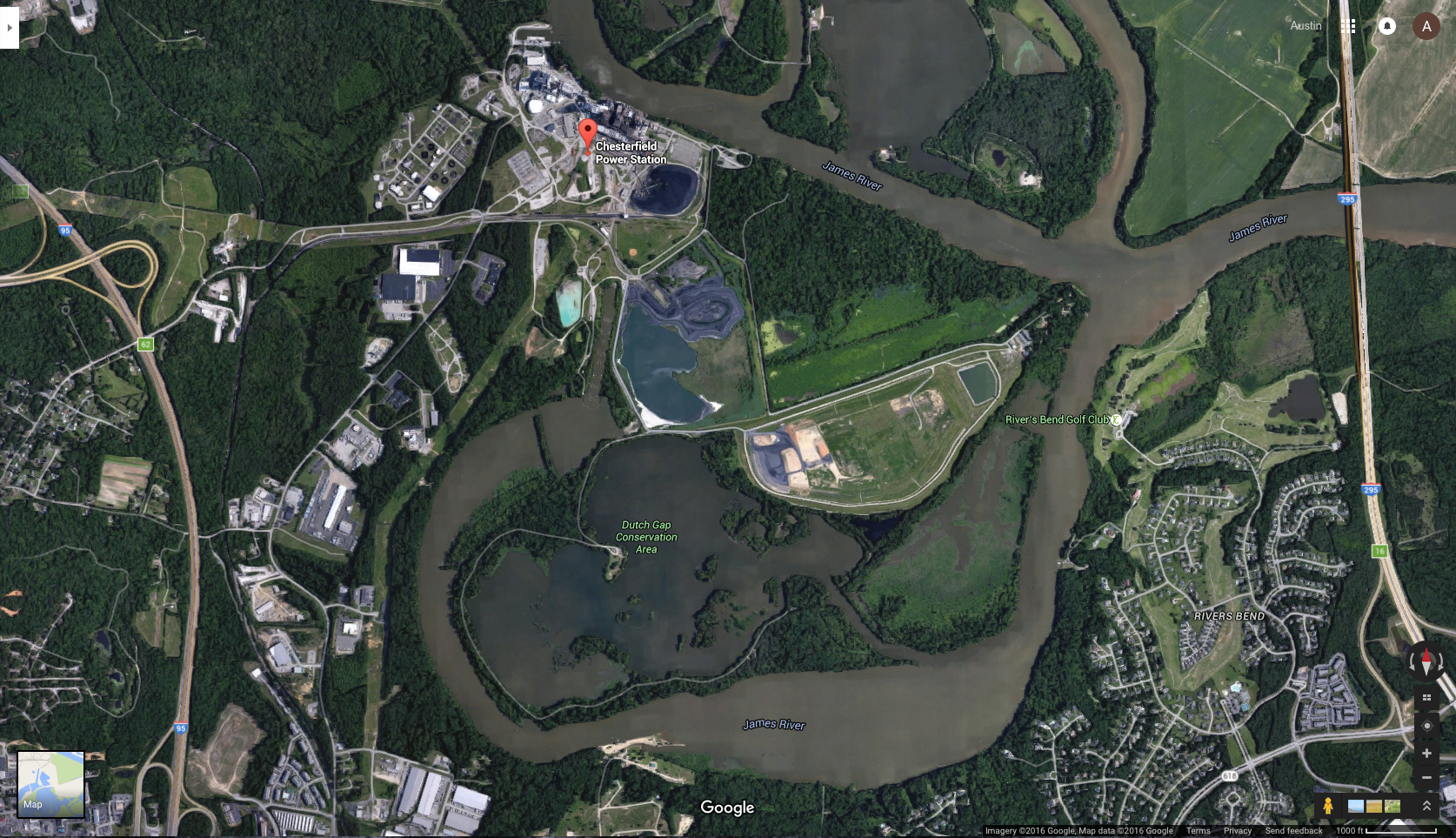 Chesterfield Power Station Overview, Chester, Virginia
​​​​​​​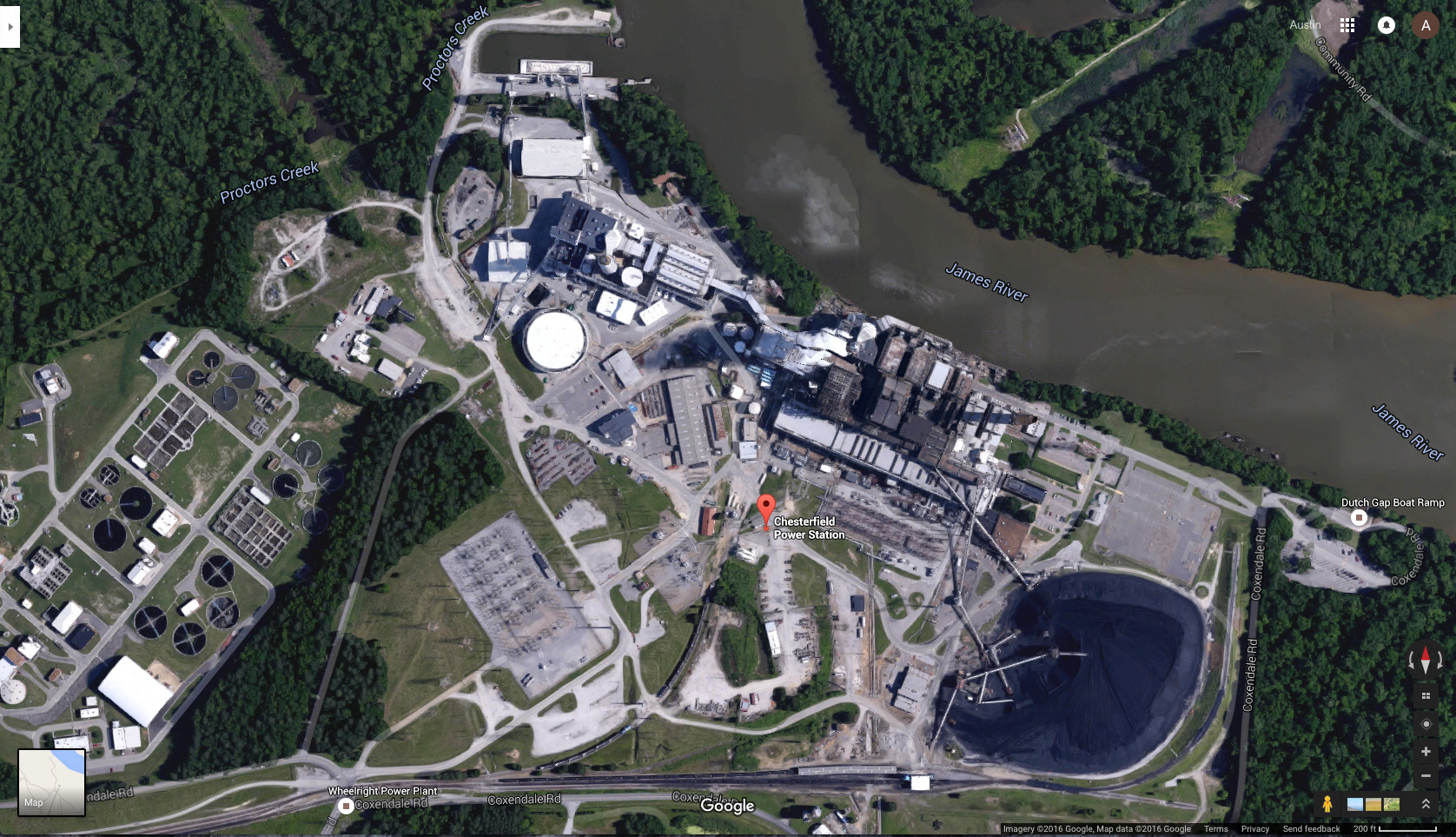 Chesterfield Power Station, Chester, Virginia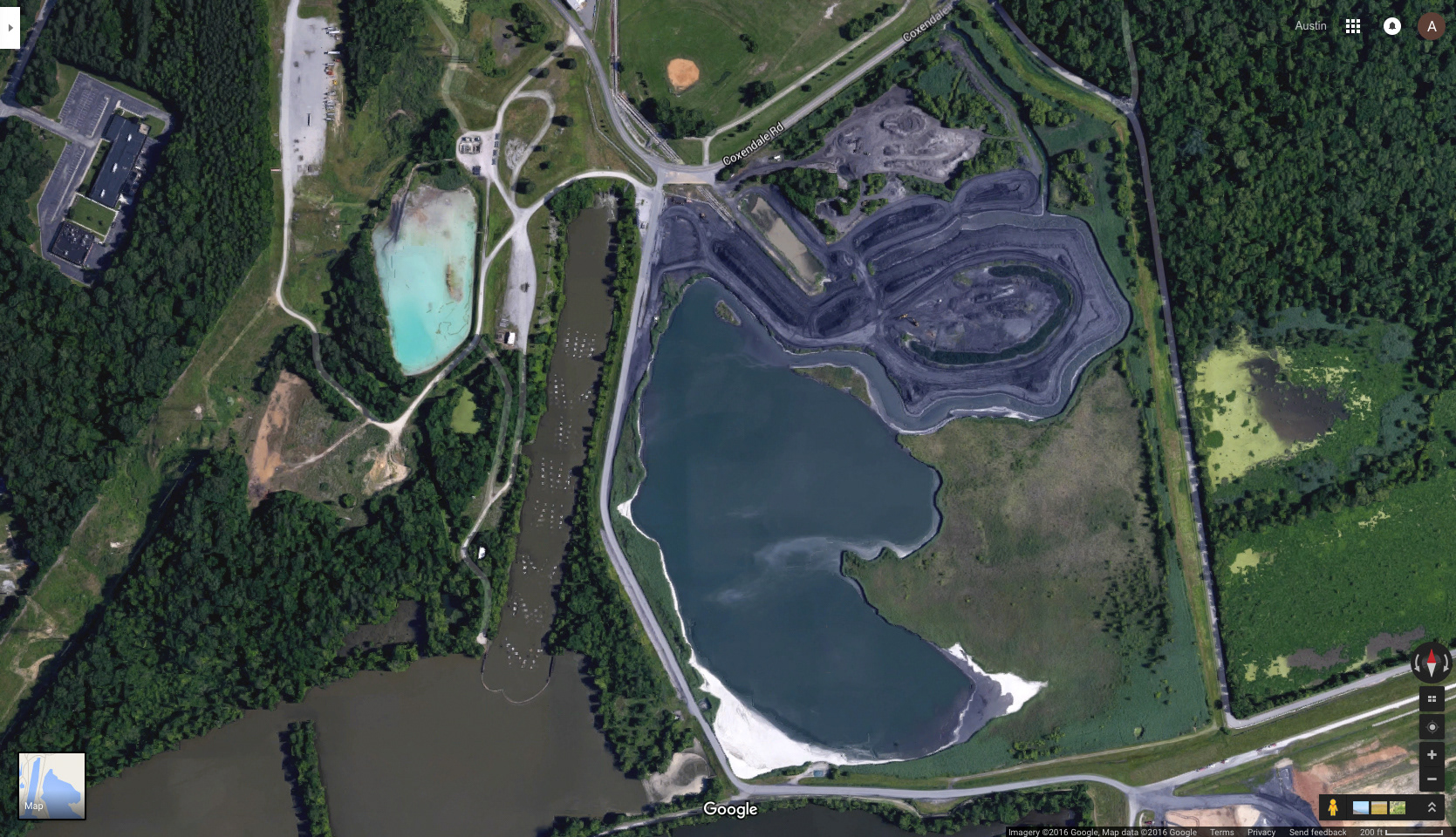 Coal Ash Storage, Chester, Virginia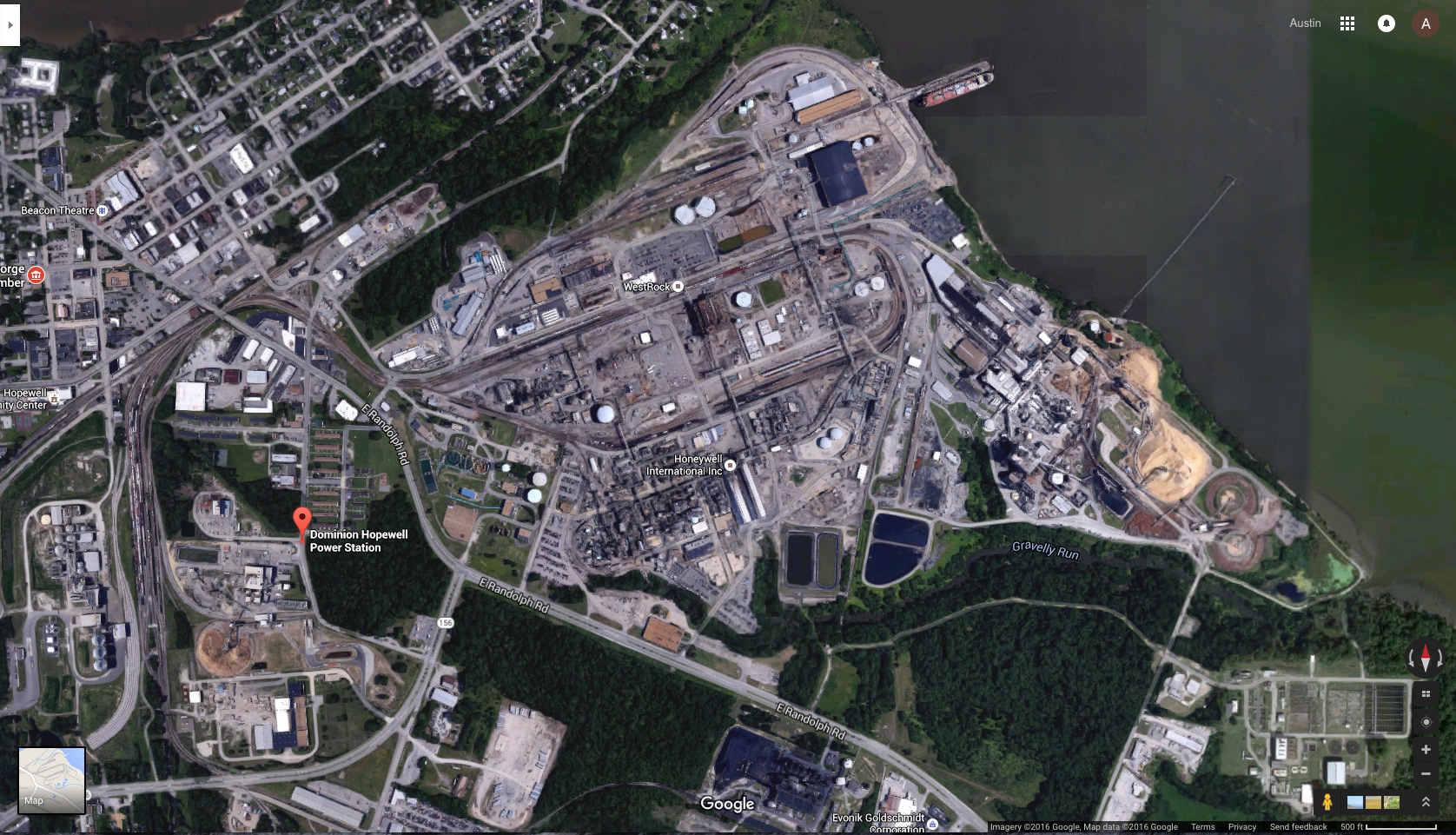 Hopewell Power Station Overview, Hopewell, Virginia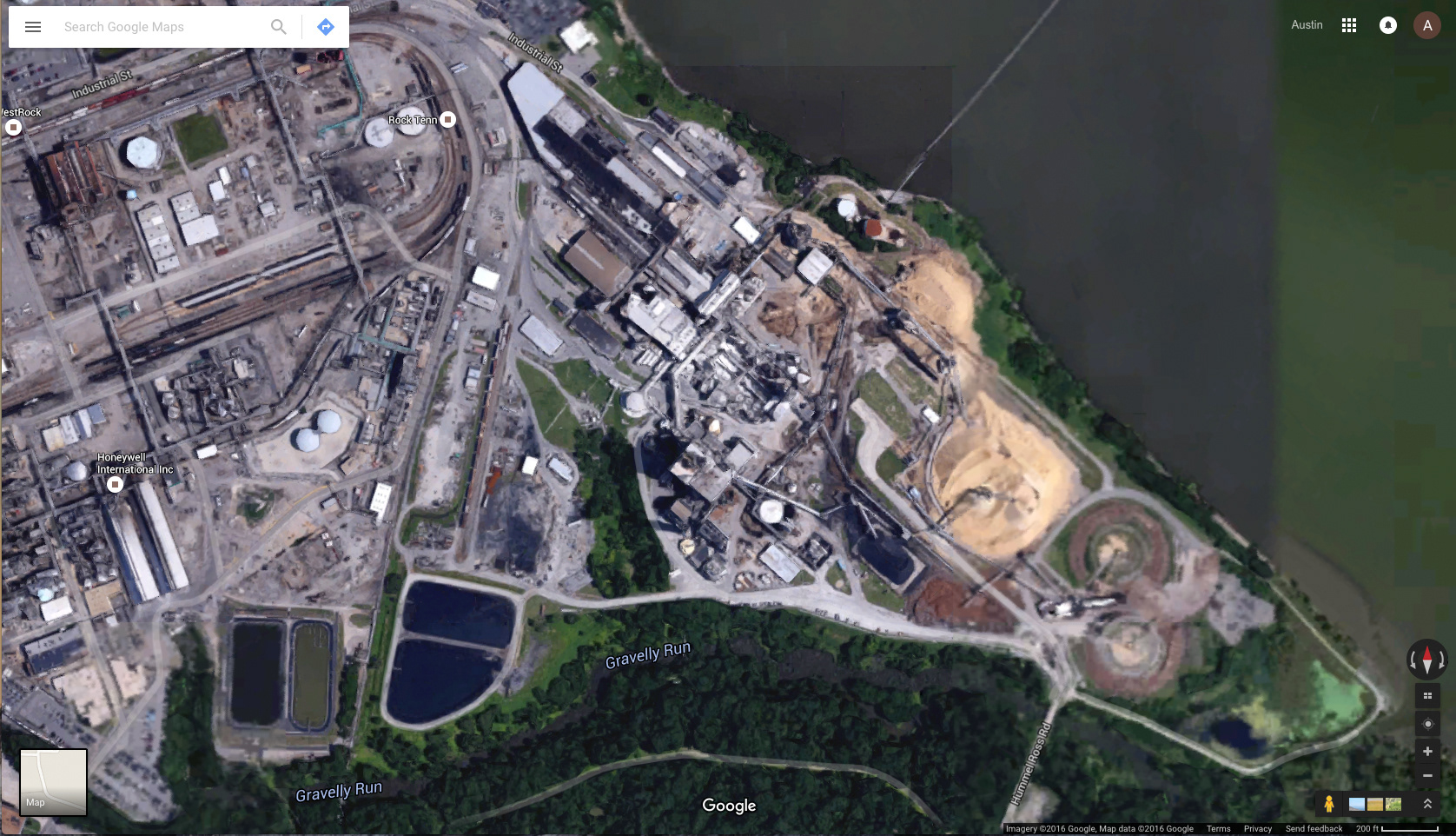 Hopewell Power Station & Coal Ash Storage, Hopewell, Virginia
Chesapeake Energy Center Overview, Chesapeake, Virginia
Chesapeake Energy Center & Coal Ash Storage, Chesapeake, Virginia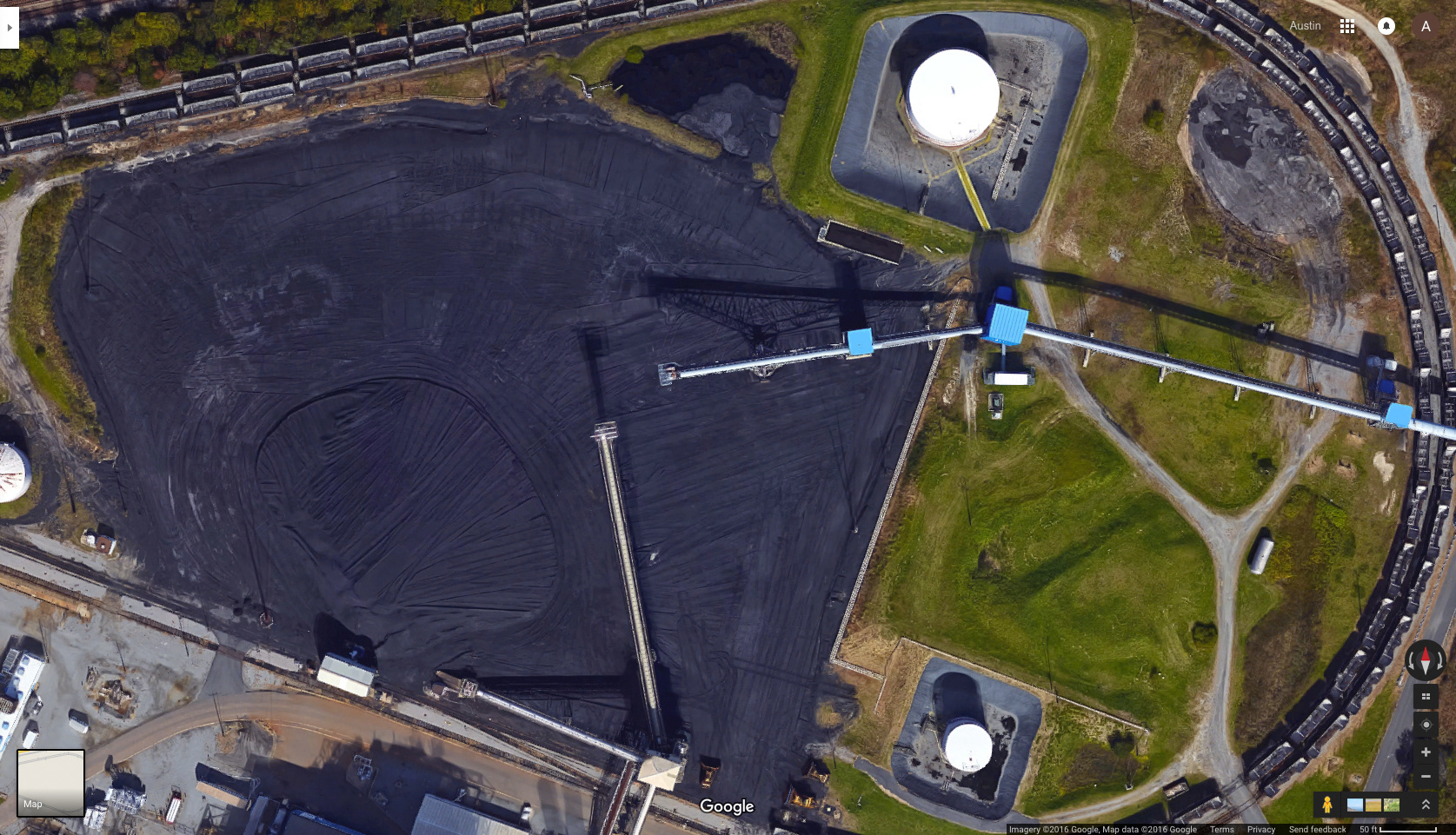 Coal Ash Storage, Chesapeake, Virginia